Client Resources

Client Questionnaire

Disclosure Brochure

Cashflow Fingerprint Overview

Client Relationship Summary

Asset Inventory Sheet

Client Portal Tutorial

Budget Worksheet

Final Wishes Guide

Schwab Client Protection

Saltmarsh SAFE
---
Our Partners
Charles Schwab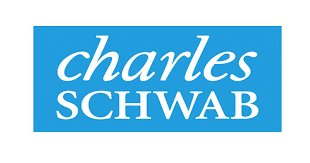 We have chosen Charles Schwab & Co. to act as the custodian of our client's assets. Charles Schwab has a long history of working with independent financial advisors and safeguarding their client's assets. They have also made significant investments in technology which enables us to provide seamless service to our clients. In addition to receiving performance reporting from Saltmarsh Financial Advisors, Charles Schwab provides a separate statement of activity directly to you. We believe that separate and discrete asset management from custodial responsibilities is a prudent safeguard to ensure peace of mind for our clients.
---
Dimensional Fund Advisors

Dimensional Fund Advisors (DFA) is a privately held institutional investment firm that has over $586 billion of assets under management. DFA seeks to add value by building portfolios that target higher expected returns in a cost-effective manner. Their investment philosophy is guided by the belief that capital markets are efficient, and these beliefs are backed by decades of Nobel Prize winning academic research. Learn more about our investment philosophy.
---
Saltmarsh, Cleaveland & Gund

Founded in 1944, Saltmarsh is one of the largest CPA-led business advisory firms in the Southeast, serving clients throughout the U.S. and worldwide from offices across Florida and in Nashville, Tennessee. Saltmarsh offers a full range of professional services, including a variety of specialized consulting services for many industries and high net worth individuals. The firm is an independent member of the BDO Alliance USA, which provides access to national resources to better serve clients. Learn more about Saltmarsh, Cleaveland & Gund.
---