About
Saltmarsh, Cleaveland & Gund was established in 1944 and has grown to become one of the largest CPA-led business advisory firms in the Southeast with offices in Pensacola, Ft. Walton Beach, Tampa, Orlando, and Nashville, Tennessee. In 1997, Saltmarsh, Cleaveland & Gund added Saltmarsh Financial Advisors, LLC to the firm's suite of services. Our clients saw immediate value in the ability to leverage both perspectives while making investment decisions. By understanding a client's tax profile, goals for their wealth, and their dreams of life in retirement, we can offer them truly holistic advice.
To further add value for our clients, we've partnered with Dimensional Fund Advisors, one of the leading fund families in the world, who share our investment philosophy in order to provide low-cost wealth management solutions, based on Nobel Prize winning research.
Today, Saltmarsh Financial Advisors is a registered investment advisor and maintains a fiduciary relationship with clients, as outlined in the Investment Advisers Act of 1940. We provide investment advice through fee-only, independent advisors with decades worth of experience. Our team has earned some of the industry's most recognizable designations including Juris Doctor, CPA, CFP®, AAMS®, PFS and AM.
Additionally, though our CPA-affiliate Saltmarsh, Cleaveland & Gund, we can also provide access to a full range of professional services, from accounting and taxation to consulting and investment management that is based on the firm's mission statement: "Achieving Success by Contributing to the Success of Others."
Saltmarsh, Cleaveland & Gund Marks 75th Years of Success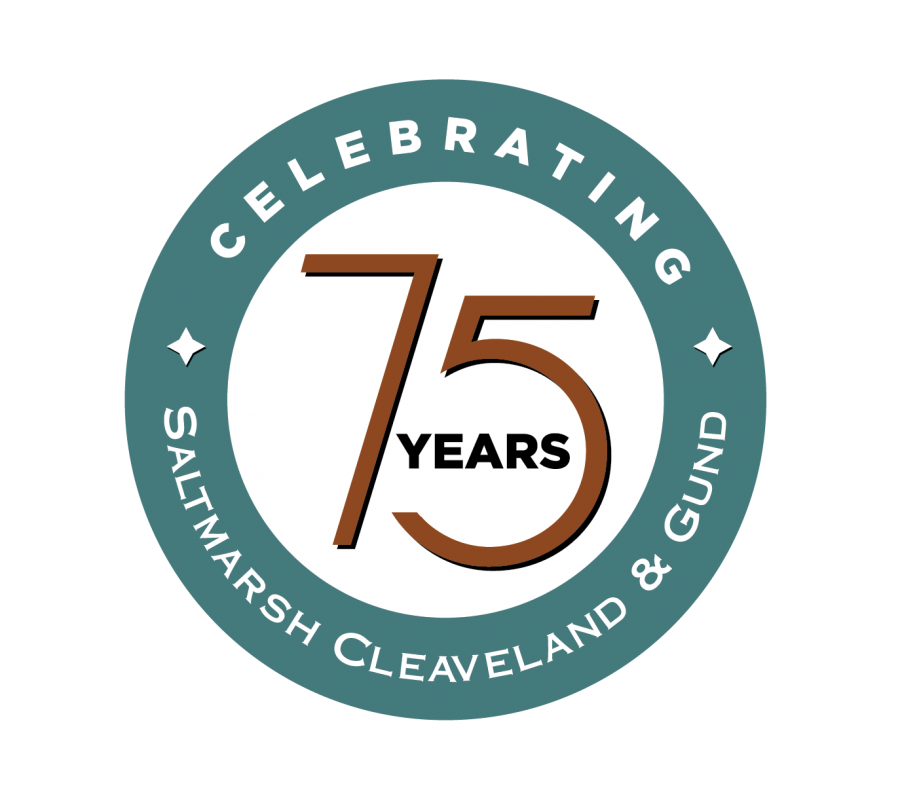 Over the years, Saltmarsh has been committed to staying at the forefront, serving loyally alongside our clients and investing in our firm's people and culture. While we've laid a solid foundation for success, we have no intention of slowing now.
We are proud to celebrate our 75th Anniversary with a focus on client appreciation, increased charitable work and community engagement, employee enrichment, reflection on the firm's legacy and planning for future generations of success. View our 75th Anniversary highlights here.